Why You Should Hire a Professional Company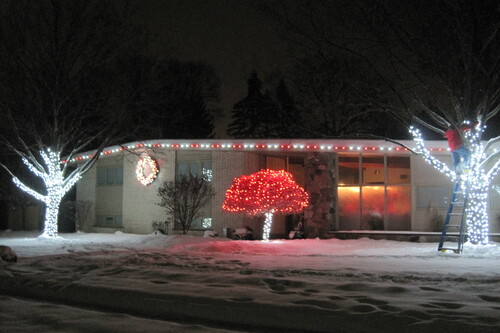 Do you want a Christmas light display that will help brighten your customers' holiday spirits?
Want to ensure the safety of your employees?
Hiring commercial Christmas light installers in Novi, Michigan, will give your business a cheerful look that is sure to bring in customers.
Here's why you should hire a professional company to install your Christmas lights:
Safety gear and the equipment necessary to work at heights.
Warranty on their work.
Help you choose the right lights within your budget.
Save you time and hassle
Create a beautiful and festive holiday display.
Hiring a professional Christmas light installation company is a wise investment that will give you peace of mind and a beautiful holiday display.
Xmas Delights - Commercial Christmas Light Installers for Novi, Michigan
Do you want your business to stand out this holiday season?
Of course, you do! The holiday season is a great time to increase sales and attract new customers. Contact our team at (734)417-2212 to install a light display that will have people flocking to your business!