The Magic of Tree Christmas Lights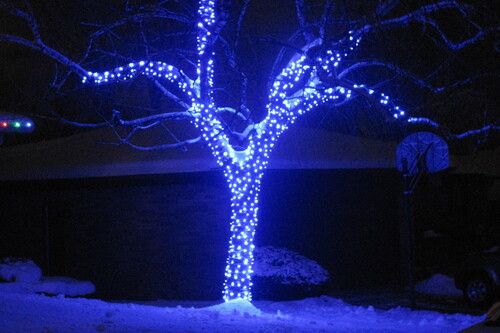 Do you want to make your home stand out this Christmas?
There's no better way to embrace the holiday spirit than by exploring the magic of Christmas lights. Decorating trees for Christmas can bring an area to life and create a must-see spectacle!
The Magic of Tree Christmas Lights
There's something undeniably enchanting about Christmas lights twinkling in the crisp winter air. They have a unique ability to transport us back to our childhood, evoking memories of holiday excitement and anticipation. Take this enchantment to a whole new level by adorning your trees with an array of dazzling lights.
Here are a few benefits of hiring a professional company to install your tree Christmas lights in Plymouth, Michigan:
Expertise and Safety: Professional lighting companies have the experience and knowledge to install Christmas lights safely and efficiently. They know how to handle all types of lighting and ensure the installation is secure and aesthetically pleasing.
Time-Saving: Decorating trees for Christmas can be a time-consuming task, especially for larger trees or properties with numerous trees. Hiring professionals allows you to save time during the busy holiday season, giving you more opportunities to enjoy the festivities with loved ones.
Customized Designs: Professional companies can create customized lighting designs just for you! They have a wide range of lighting options, including various colors, sizes, and styles, to choose from.
Up Your Decoration Game with Tree Christmas Lights in Plymouth, Michigan!
Are you looking for a company in Plymouth to set up your lights?
Let our professionals handle the hassle of decorating your home for the holidays. Enjoy the peace of mind that comes with knowing your lights will be up and looking great without any of the mess or stress. Contact us today at (734)417-2212 to schedule your installation.
Check out some of our reviews!