Questions to Ask Before Hiring a Lighting Installation Company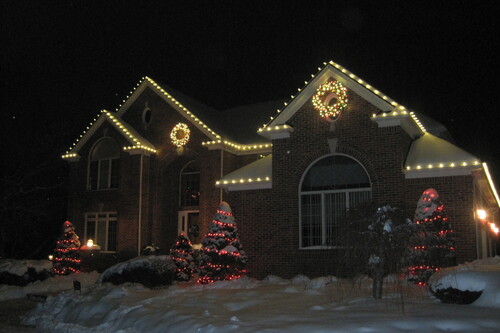 Are you considering hiring a professional to decorate your home for the holidays?
Do you want to make sure your home stands out?
Hiring a professional for your residential Christmas light installation in Brighton, Michigan, guarantees your home will stand out amongst the sea of store-bought lights. But, how do you know you're hiring a reputable company to work on your home?
Know What You're Getting When You Hire Professionals!
Here are a few questions you should ask a potential installer:
How much is the installation?
Are they asking you to pay more than half upfront?
Are they insured?
How do they source their lights?
Did you ask for references?
Is it a one-man operation?
What happens if you have problems after installation?
Xmas Delights Provides Residential Christmas Light Installations in Brighton, Michigan
Are you looking for a company in Brighton to install your lights?
Let our professionals take care of the hassle of decorating your home for the holidays. Enjoy the peace of mind that comes with knowing your lights will be up and looking great without any of the mess or stress. Contact us today at (734)417-2212 to schedule your installation.
Check out some of our reviews!