Keep Your Family Safe While Decorating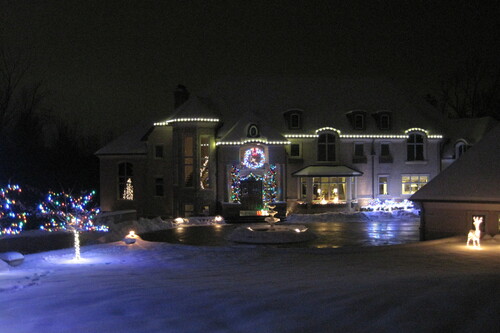 Excited to put up your Christmas lights this year?
Nervous about climbing up on your roof?
Here are some safety tips to keep you and your family safe while decorating:
Make Sure Your Ladder is Safe to Use
Inspect your ladder before you use it – it may have not been used since last Christmas! Dry, fully intact rungs are what you're looking for.
Keep Your Kids on the Ground
Decorating for Christmas can be a great way to spend time with family, and your kids might be extra eager to help out. Just remember, they can help from the ground!
Don't Overcrowd Your Outlets
You probably have many lights to hang, but that doesn't mean they should all go into the same outlet. Too many plugs in one outlet can lead to a short circuit, causing a lot of unnecessary stress at the least, or a house fire at the worst!
Hire a Professional!
Xmas Delights is your premier residential, professional lighting installer in Saline, Michigan. If you're worried about the set-up of your lights, give us a call today!
Stay Safe with a Professional Lighting Installer in Saline, Michigan
Want to leave walking on the roof to Santa this year?
Working with professional Christmas light installers keeps your feet on the ground while allowing your holiday dream to become a reality.
Fill out a contact form, here.