10 Reasons Why You Should Hire the Professionals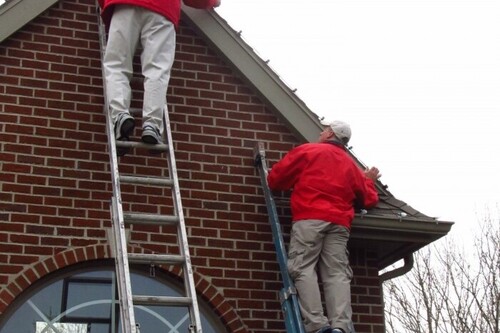 Do you want to avoid standing on a ladder this holiday season?
Don't want to worry about burnt-out bulbs?
Holiday light installation can be a fun task, but also tricky for those who aren't as skilled and knowledgeable about certain décor.
If you're thinking about hiring a professional holiday light installation in Ann Arbor, here are 10 reasons why it's worth the investment:
Fully insured experience
Workers have extensive ladder and roof safety training
Open communication with our clients
Detail oriented installation
No messes left behind to clean
Only professional holiday decorators … No amateurs!
Both commercial and residential packages
Locally owned
Our prices are affordable
We offer 24-hour service: if a light goes out call us, and we'll fix it!
Xmas Delights Provides Professional Holiday Lights Installation in Ann Arbor
Don't want to worry about cleaning up the mess after getting your decorations up?
Let our professional holiday light installers take care of the hassle of decorating your home for the holidays. You'll love the peace of mind that comes with knowing your lights will be up and looking great without any of the mess or stress. Contact us today at (734)417-2212 to schedule your consultation.
View our work here!