Why You Should Hire a Professional Company for Your Holiday Lighting Installation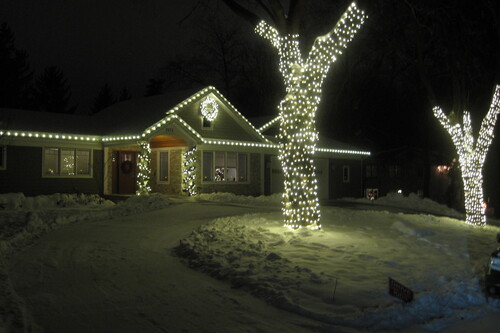 Do you want to avoid untangling last year's Christmas lights?
Having a hard time finding room in your busy schedule to decorate?
Can't find someone to hold the ladder so you can hang decorations?
You would benefit from hiring a professional company for your holiday lighting installation in Dexter, Michigan!
Here are a few reasons why you should hire a professional service provider:
No risks of personal injury
Affordable options
Updated technology
Trained service providers
Takedown is covered
Storage options available
Xmas Delights Provides Holiday Lighting Installation in Dexter, Michigan
Do you want one less task to worry about this holiday season?
When you work with the professionals to install your holiday lights in Dexter, you won't have to worry about storing or detangling cords!
Enjoy worry-free installation when you call (734)417-2212 or fill out our contact form.