How to Plan a Spectacular Christmas Light Display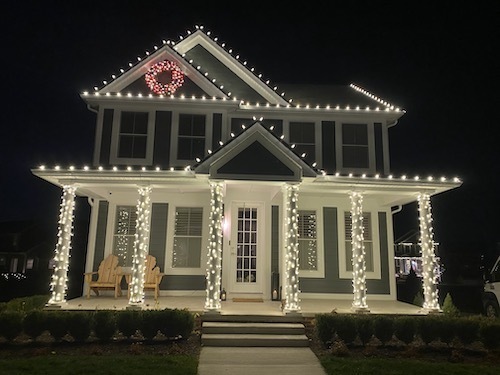 Want a professional holiday light display this year?
Hoping to up the ante on your Christmas lights?
Are you looking for inspiration?
Delights Christmas light installers in Ann Arbor will make sure your home looks picture perfect. Make your holiday festive with a holiday light display to brighten your neighborhood with holiday cheer all season long!
It's important to plan what you're going to do before you start. Even if you're considering hiring a professional Christmas light installer, you should know what you want. Get inspired by what you love around the holidays! Gingerbread men, snowmen, Santa and more!
There are a lot of resources available to brainstorm ideas:
Watch Youtube
Check out what's trending on social media or Pinterest for examples
Watch your favorite holiday movies
Some pro tips that Delights would like to clue you in on are:
Sketch out your design on paper
Gather and buy everything you'll need
Keep everything organized
Don't forget about the various accessories you'll need to affix your lights to the different structures of your house. Need help? Consider calling the professional Christmas light installers at Delights.
Want the Most Festive Lights in Town?
Professional tools can make a difference! Our Christmas light installers will ensure your display lasts all season long and make sure it's ready to go for next year. We make sure your lights work and stay working all season.
Call the experts at Delights! We hang Christmas light in Ann Arbor and the surrounding areas of Plymouth, Canton, Brighton, Novi, Dexter, Chelsea, and Saline. We'll work with you on a design; you won't have to worry about installation, and we'll take down your decorations and provide storage until you're ready to put them up next year. Call our Christmas light installers in Ann Arbor today a complete design consultation. (734) 417-2212.