Origins of Christmas Decorations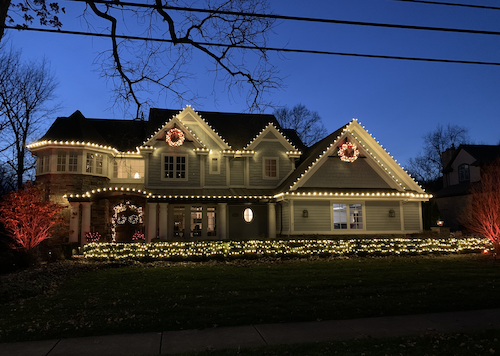 Do you love decorating for Christmas?
Ever wondered why we do it?
It's December, and that means it's time for ice skating, hot chocolate, and most importantly, Christmas! Before you go all out preparing for the most wonderful time of the year, learning why we decorate can make it much more special.
Faith
One of the first displays of decorating comes from ancient Rome, when Saturnalia, a December holiday honoring the agricultural god Saturn, was celebrated. Romans would take off from work and other duties and decorate their homes with wreaths and other greenery. This celebration also involved music, eating, socializing and gift giving, and is the source of most of our current Christmas traditions.
While early Christians didn't really support decorations, traditions changed over time, and the modern Christmas tree spreading through Europe between the 1500s and 1800s cemented their as part of the holiday. Nowadays, Christians' decoration are motivated by faith, and are a reason to remember why Christmas is celebrated.
Tradition
Many Christmas lovers decorate due to nostalgia. Some of the best Christmas memories stem from childhood, when the magic of the holiday was at its most potent. Shopping for a tree and decorating with your family was something to look forward to every year. Recapturing that joy by starting new traditions can bring that special feeling back.
Aesthetics
Sometimes, decorating for Christmas doesn't need any other motivation besides looks! Created in the late 1800s, Christmas lights took decorating to a whole new level. While some take their display of decorations very seriously, enjoying competition with neighbors, others will casually cover their yards in lights. Sharing Christmas cheer to those in your neighborhood through decorating is a great way to celebrate the holiday season.
The Premier Residential Christmas Light Installers in Ann Arbor
Enjoy a worry-free installation while we hang your Christmas lights in Ann Arbor! We also install holiday lights for homes in Plymouth, Canton, Brighton, Novi, Dexter, Chelsea, and Saline. We'll work with you on a design; you won't have to worry about installation, and we'll take down your decorations and provide storage until you're ready to put them up next year. If you're looking for a residential Christmas light installer in Ann Arbor or the surrounding areas, contact us today!