Business Christmas Light Installers in Ann Arbor
Are you looking for a Christmas light installation service that serves businesses?
Do you want a Christmas light display that will help brighten your customer's holiday spirit?
Do you want to ensure the safety of your employees?
Hire business Christmas light installers in Ann Arbor who are fully insured and knowledgeable about safety precautions. Our contractors have extensive ladder and roof safety training. For us, safety is a top priority!
We've hung lights for many Ann Arbor businesses like Anderson Paint Company, Anesthesia Business Consultants, and more!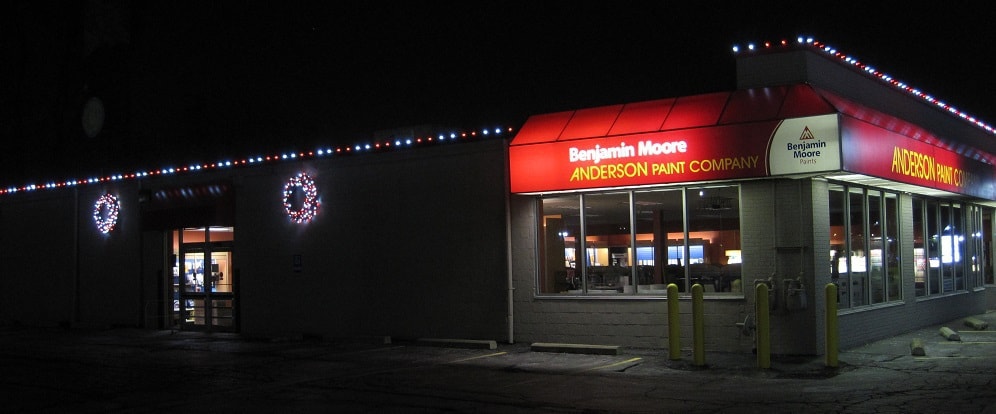 Imagine customers coming into your store to complement you on your cheerful Christmas light display. We're joyful when our customers are joyful! So let us help your customers feel the same kind of joy this holiday season. They'll thank you for the fabulous display of lights!
We offer no hassle residential and business Christmas light installation service for the cities of Ann Arbor, Plymouth, Canton, Brighton, Dexter, Chelsea, Novi and Saline. We'll work with you on a design; you won't have to worry about installation, and we'll take down your decorations and provide storage until you're ready to put them up next year. Call us today at (734) 417-2212 for a complete design consultation!