We Hang Christmas Lights in Ann Arbor & the Surrounding Areas!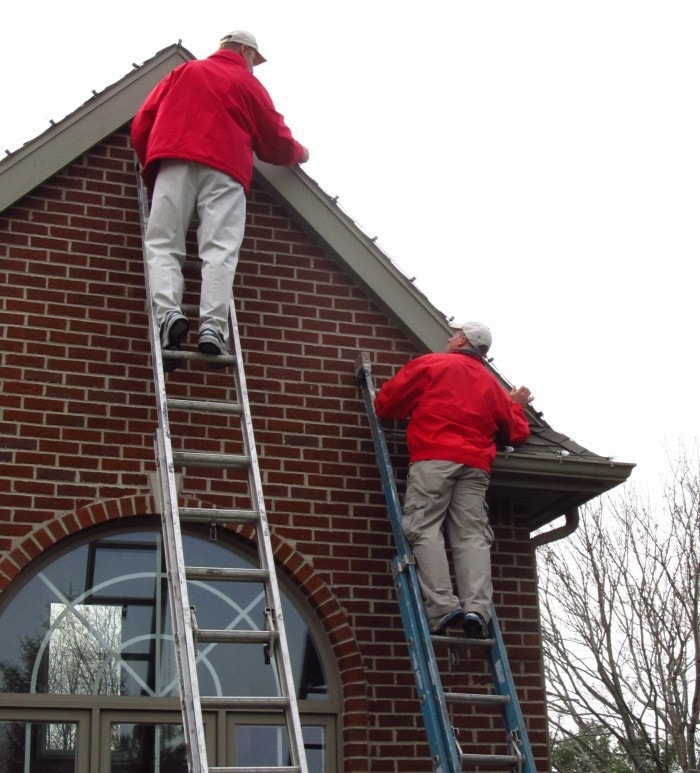 Do you suffer from chronic back pain?
Do you love Christmas lights but can't hang any of your own because of an injury?
Don't let that stop you from enjoying the holiday season! There's nothing like a beautiful holiday light display to brighten up your holidays. Many people will let the holidays get the best of them, but it doesn't have to be that way. Whatever obstacle is in your way, we can help!
We Provide Full-Service Holiday Light Installation!
Lights
Wreathes
Garland
Interior tree setup and take down
Storage options
Outdoor décor take down
Enjoy a worry-free installation while we hang your Christmas lights in Ann Arbor! We also install holiday lights for homes in Plymouth, Canton, Brighton, Novi, Dexter, Chelsea, and Saline. We'll work with you on a design; you won't have to worry about installation, and we'll take down your decorations and provide storage until you're ready to put them up next year. Let us hang your Christmas lights in Ann Arbor or the surrounding areas today. Call (734) 417-2212 for a complete design consultation!