Why Should You Book Your Xmas Lighting Early?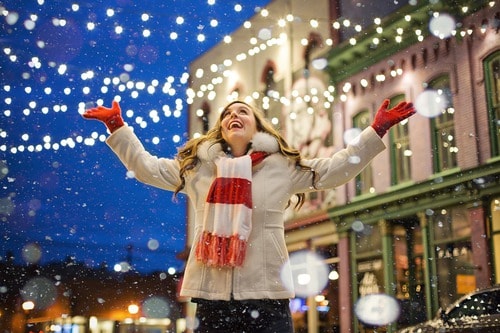 Ann Arbor lights up against a pure white backdrop. Snow falls, glistens. Charming white lights glitter on simple strings; colored lights blink in every hue from red to green to blue. It's cold. It's lovely. It's Xmas lighting—Ann Arbor, are you prepared? If you plan on scheduling professional help to hang your lights this season, you should consider booking now! Let's talk about four reasons why:
Commercial Decorators Book Fast
Ann Arbor is a mid-sized, multicultural hub. With so many different religions and so many different people, there are many who want to celebrate the season with holiday lights. Many people don't celebrate Xmas for religious purposes, some just hang lights for their beauty. Keeping safety and professionalism in mind—no worrying about falling off ladders—it's no wonder commercial decorators are booked up quickly. Even before the season begins, we're usually booked up! If you don't act now, you may not get the date you want for hanging your lights.
Decorations Fly Off the Shelves
Xmas lights usually come in abundance, but if you want specific decorations—especially multiples of them—then you may have to act fast. It's no surprise that decorations fly off the shelves during the season, but did you know how many are bought overall? Americans spent nearly $600 million dollars on Christmas decorations in 2014, and decoration sales have only increased since 2011. When it's a race between you and the rest of the country, it can be a lot to keep up with! Booking early helps to guaranty that you'll get the decorations you want.
Businesses Catch More Eyes
Lights and decorations aren't just for homes. Bright, pretty things catch our eyes and make us look at something longer. When a business installs holiday lighting, it's like hanging seasonal advertising! An eye-catching display may help increase your sales. Holiday retail has been on the rise since 2015. According to the U.S. Census Bureau, spending in department stores nationwide rose from $20.8 billion in November 2004 to $31.9 billion in December 2004. That's a 54 percent increase!
One Less Worry
The best part of booking early is that you reduce your holiday stress. Xmas is a busy time of year…the less you have to worry about, the better! Whether you book for your business or your home, we can help you with your Xmas lighting in Ann Arbor! Book and get beautiful lights on your house this season