Residential Christmas Light Installers Brighton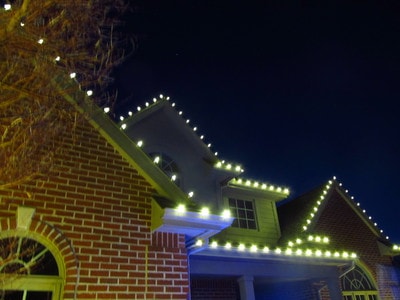 Are you looking for a full service residential Christmas light installer in Brighton, Michigan?
Did your previous installer leave your home in shambles, never cleaning up?
Were your previous Christmas light installers unreliable?
We understand the holidays are a special time of year and we want your Christmas lights to make your holiday season extra special! We can work with you on a design that is sure to bring joy to your whole neighborhood.
Full Service Holiday Decor

• Complete Design Consultation
• Professional Installation
• 24hr Service
• Locally owned
• Affordable
• Professional installers
"The owner, Steve, and his team were excellent! I've never hired anyone to install Christmas lights before, so I was a bit nervous about the whole process. When I met Steve, his enthusiasm, confidence and friendliness made me at ease. My family and I loved the result. I would give this company six stars if I could! My favorite part was when Steve and his crew were finished, he seemed just as excited as I was with the end result. He truly cares that the customer is pleased. I highly recommend Delights for Christmas light installation," says Nancy R.
Best Residential Christmas Light Installers in Brighton, MI
We perform to the best of our ability, which means getting the job done to the customer's 100% satisfaction. If you're not 100% satisfied, we'll make it right!
We offer a no hassle Christmas light installation service for the cities of Ann Arbor, Plymouth, Canton, Brighton, Novi, Dexter, Chelsea and Saline. Our professional residential Christmas light installers work with you on a design; you won't have to worry about installation. We'll take down your decorations and provide storage until you're ready to put them up next year. Call us today at (734) 417-2212 for a complete design consultation!