5 Advantages of Using LED Christmas Lights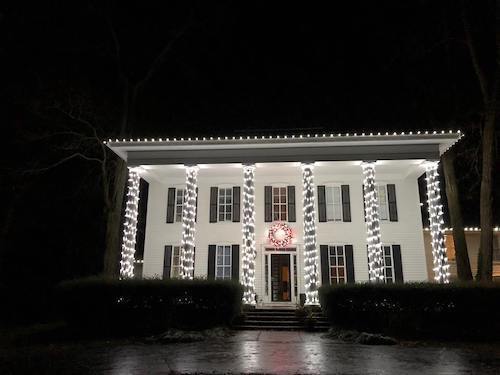 It's the festive time of year! Time to break out the ornaments, tinsel, and best of all – the lights!
Do you leave your Christmas lights on throughout the night? Want to save money?
This holiday season is the right time to consider switching to LEDs!
LEDs have a lot to offer and aren't just for decoration. Did you know that with LED Christmas lights you use 33% less energy and can save a lot on your electric bill? With LED lights, there are so many advantages enjoyed by homeowners, not just on energy and cost savings but much more!
Eco-friendly
Are you a friend to the environment? LEDs are known for their energy-saving benefits as a result help decrease your carbon footprint.
Cost Efficient
The cost of LED Christmas lights is more affordable than incandescent bulbs. These lights will last you many years, saving money in replacement costs.
Durability
How cool would it be to have lights that tangle less frequently? If you want your lights to last a long time and save money in the long run, you might consider switching to LEDs. LED lights don't have filaments, and they can last 10 times longer than traditional blubs.
Versatile
LEDs come in a wide variety of shapes and sizes! These lights give an array of shine and sparkle. They're also easier to program so if you have a wild and crazy display LED's are a great way to go.
Brighter
Not only do LEDs save you money and are more durable, but they shine brighter than incandescent bulbs giving you wider lighting coverage! This year your Christmas display is bound to cheer up even the Christmas Grinch in your neighborhood!
Give yourself the gift of hassle-free Christmas Light Installation in Ann Arbor.
Don't stress over holiday lighting this year, and don't stress over the decision to go pro! Give the experts at Delights Christmas Light Installation a call. We're ready to talk about your vision for a stunning Christmas light installation for your Ann Arbor home. Get your complete design consultation today!
We also install holiday lights for homes in Plymouth, Canton, Brighton, Novi, Dexter, Chelsea, and Saline.
"I've had so many complements from my neighborhood that I've lost count!!! It ABSOLUTELY shows when you hire a professional versus when you install lights yourself. I've been putting lights on my house for 11 years and it's no comparison to what Steve and his crew does. It's exact, precise, clean and it shows. WOW!!! No one in my neighborhood has these types of commercial-grade lights. I wouldn't even know where to buy them because the big box stores have nothing close. When I had new windows installed two weeks after Steve installed my lights, he came by and rehung the lights the window installers had to take down. Steve did that pro bono. Highly recommended!"
Chad, Google Review