Spread Holiday Cheer Through Your Office!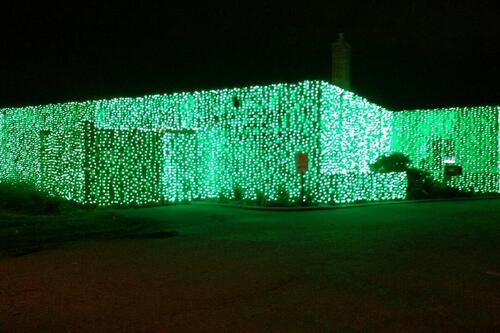 Looking for ways to make your drab office space more festive?
Want to boost the morale of your employees and your customers?
The holiday season is upon us, and there's no better way to get into the festive spirit than by adorning your office with twinkling lights, wreaths, and ornaments. Decorating will spread holiday cheer among your colleagues, make your office stand out, and even attract customers!
Here are a few reasons why you should consider hiring a professional team to set up your holiday light display!
1. Spreading Holiday Cheer Among Your Team
Festive lights can have an immediate impact on morale, lifting spirits and fostering a sense of camaraderie. It's a simple yet effective way to boost employee engagement and create a positive workplace atmosphere during the holiday season.
2. Making Your Office Stand Out
It's important to stand out, especially during the holiday shopping rush. Commercial Christmas light installation in Ann Arbor can help your office shine brighter than the competition. These experts understand the art of lighting design and can create a unique and eye-catching display tailored to your brand.
3. Attracting Customers and Creating a Buzz
People are drawn to businesses that go the extra mile to celebrate the holiday season. A beautifully decorated office signals that you care about the customer experience and are invested in creating a festive atmosphere which leads to:
Increased foot Traffic: A beautifully decorated office can attract more people to your location, increasing the number of walk-in customers.
Positive Brand Image: The effort you put into creating a festive atmosphere reflects positively on your brand. Customers will see your commitment to creating a welcoming environment.
Social Media Buzz: Unique and attractive holiday decorations can become a hot topic on social media. Customers may post pictures of your office, providing free advertising and increasing your online presence.
Xmas Delights Provides Commercial Christmas Light Installation Ann Arbor
The festive ambiance will make your office stand out in a crowd, drawing in customers and creating a buzz that can have lasting positive effects on your brand. Consider letting the professionals work their magic, and watch your office become a beacon of holiday cheer.
Contact our team today at (734)417-2212 to set up a design consultation.