Save Space with Expert Lighting Installation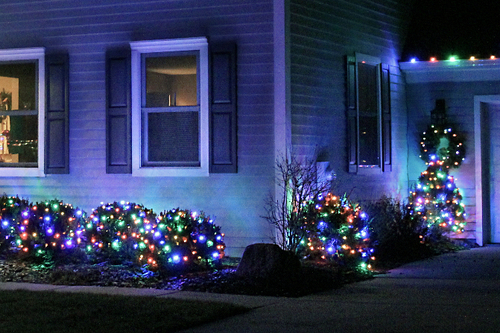 Are you tired of spending hours untangling old Christmas lights?
Struggling to find space to store your decorations throughout the year?
The festive season is all about spreading joy, and what better way to do that than by illuminating your home with dazzling Christmas lights? While the sight of twinkling lights can bring cheer, the thought of storing and untangling them year after year can dampen the excitement.
Spare Yourself the Tangles
Have you spent hours untangling a mess of Christmas lights, only to find that some bulbs don't work? With Xmas Delights' holiday light installation in Ann Arbor, this can be a problem of the past. Our skilled technicians expertly handle the installation process, ensuring that cords are organized, and lights are properly connected. This attention to detail not only makes your home shine but also saves you the headache of dealing with knotted wires and non-functional bulbs.
Take Down Made Effortless
Once the celebrations end, the daunting task of taking down decorations looms ahead. Let the pros take away the stress of detangling cords and packing away fragile bulbs! Our dedicated team of professionals specializes in efficient takedown procedures that ensure your lights are carefully removed, packed, and stored for future use.
Storage Solutions that Save Space
Xmas Delights ensures a hassle-free takedown process and provides storage solutions that minimize clutter in your home. No more cramming oversized boxes into closets or dedicating valuable attic space to seasonal décor.
Storage Options and Holiday Lighting Installation in Ann Arbor with Xmas Delights
Whether you're aiming for a classic, elegant look or a colorful and vibrant display, our professionals will work closely with you to bring your vision to life.
Spread the joy, not the tangles. Contact our team at (734)417-2212