Stand Out this Christmas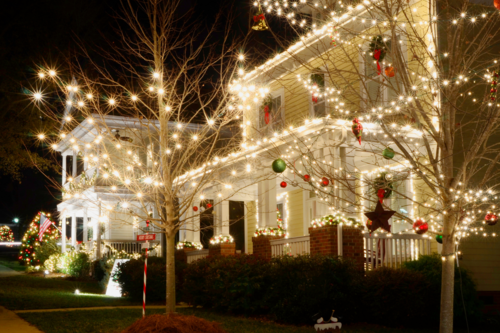 Do you want your house to stand out this holiday season?
Are you feeling outdone by your neighbors' holiday décor?
Decorating for the holidays is fun for a homeowner. Don't use the same ideas and same decorations as last year; change things up with Xmas Delights!
If you want to take your home to the next level, try something new. Here are a few ideas to revamp a holiday tradition:
Reuse and Recycle: Don't throw away old or broken decorations. Rather than replacing your old plastic tree, decorate and put the old one outside! Repurposing old decorations is a great way to save money!
Get the Family in on it: Having homemade decorations beats store-bought 100% of the time. Finding time to spend with family and making decorations creates a new holiday tradition. There are tons of things you can make as a family, like door wreaths or competing to see who can reuse old decorations the best.
Post About it: If you spend time on Facebook during the holidays, you've likely seen other families showing off their new setups. Why not post about your winter wonderland? Posting your home on social media is a great way to share with the neighbors!
Hire a Professional: Not everyone has the time or resources to go all out on decorating. When you work with a professional, you don't have to worry about bulbs burning out or dealing with tangled cords while standing on your rooftop. Professionals can create a picture-perfect home for the holiday season.
Stand Out This Season with Professional Lighting Installation Ann Arbor
If you don't have time to decorate your home or keep up with burnt-out bulbs, you should hire a professional in lighting installation in Ann Arbor. When you work with a professional light installer, tangled-up cords will be a thing of the past. 24-hour service guarantees you that if a light goes out, it'll be taken care of!
If you want to enjoy worry-free installation, contact us or call 734.417.2212 to get started on your design consultation.