Bringing Christmas Lights Back to Life!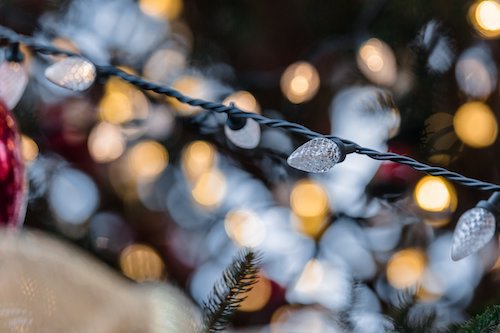 Are your old holiday lights in need of replacement?
Are you frustrated at having to hang Christmas lights every year?
Tired of getting tangled in the strings of holiday cheer?
Why do you do it? We can do it for you!
Displays of bright Christmas lights can make your holidays merry and bright! Pardon the pun, but it's true. Just the sight of Christmas lights can lift your mood and make you a happier person around the holidays – it's why the City of Chicago leaves theirs up through March! In a world full of stress, people want to enjoy the holidays and remember the fun of being a kid in the winter. That's why you decorate, right? They're pretty to look at, they make you feel good, and you get excited about celebrating with loved ones.
Delights provides quality light strands with bulbs that will last for years, but can be easily replaced if they happen to go out unexpectedly. We even create a labeling and organization system to make putting lights back up next year even easier!
Free Complete Design Consultation Available!
If you're frustrated sorting through your Christmas decorations and untangling lights – let us take care of it! If you're about to pull your hair out, leave it to the pros!
Schedule Your Free Design Consultation Today with a Professional Christmas Light Installer!
Don't stress over your holiday lighting this year, and don't lose sleep over the decision to go pro! Give yourself the gift of hassle-free Christmas light installation this year! We'll work with you on a design; you won't have to worry about installation, and we'll take down your decorations and provide storage until you're ready to put them up next year.
No need to write Santa, call the professional Christmas light installers at Delights Christmas Light Installation! We're ready to talk about your vision for a stunning holiday light display. Get your complete design consultation today!