What Type of Christmas Tree Decorator Are You?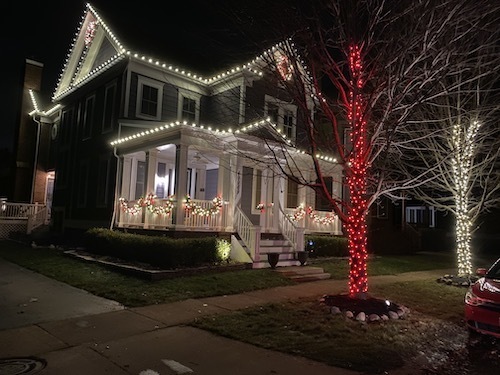 Do you like to decorate with a theme every year?
Do you like everything to be a certain color?
Are you nit-picky when it comes to decorating not just the outside of your home but the inside, too, for the holidays?
At Delights, we go the extra mile and ensure your holiday is the best yet with Christmas decorations to light up your season!
Here are some Christmas tree decorating possibilities if you need a little inspiration:
Traditional: Features common red and green holiday colors, matching ornaments, medium bodied tree with a tree skirt.
Modern: This look features subtle color, ornaments uniquely shaped, less crowded with a glittery or furry tree skirt.
Minimal: Simplistic! Short and wider trees with thin branches. Features few colors and ornaments.
Whimsical: These trees often include pipe cleaners, pompoms, yarn, candy, with bright colors of plenty! This style is often favored by the creative types who go all out. You can even trim these trees to look like the North Pole, Candy Land, or a Toy Factory. The possibilities are endless!
Off-beat: These are also themed trees, but could be decorated with anything non-Christmas and left up all year round!
Over-the-top: Go big or go home! Large tree, large ornaments and plenty of them to go around, filling in each available space on the branches.
Schedule Your Free Design Consultation Today with a Professional Christmas Light Installer!
We hang Christmas light in Ann Arbor and the surrounding areas of Plymouth, Canton, Brighton, Novi, Dexter, Chelsea, and Saline. We'll work with you on a design; you won't have to worry about installation, and we'll take down your decorations and provide storage until you're ready to put them up next year. Call our professional Christmas light installers in Ann Arbor today a complete design consultation. (734) 417-2212.