Holiday Light Installation Canton, Michigan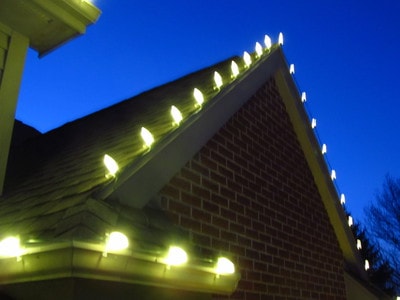 Are you looking for full service holiday light installation in Canton, Michigan?
Did your previous installer leave your home in shambles, never cleaning up?
Were your previous Christmas light installers unreliable?
We understand the holidays are a special time of year and we want your Christmas lights to make your holiday season wonderful! Allow us to light up your holidays! We can work with you on a design that is sure to bring joy to your whole neighborhood.
Full Service Holiday Decor
• Complete Design Consultation
• Professional Installation
• 24hr Service
• Locally owned
• Affordable
• Professional installers
"Do you want the best, most professional holiday light installation in Canton? Then use Steve and his crew. These guys did an awesome job and I am looking forward to many more years of great service," says Josh P.
For more real client reviews visit our reviews page!
Best Holiday Light Installation in Canton, MI
We perform to the best of our ability, which means getting the job done to the customer's 100% satisfaction. If you're not 100% satisfied, we'll make it right! We can do everything from design to installing straight crisp roof lines. Whatever you want, we'll do everything in our power to make it happen. If a light burns out, we'll replace it within 24 hours!
Imagine a hassle-free holiday season that is filled with joy, laughter and all the Christmas lights you can handle. Every light will shine guaranteed! Call us today at (734) 417-2212 for a complete design consultation! We offer residential and commercial holiday light installation in Canton and the surrounding areas of Ann Arbor, Plymouth, Brighton, Novi, Dexter, Chelsea, and Saline.