Commercial Christmas Light Installation Novi Michigan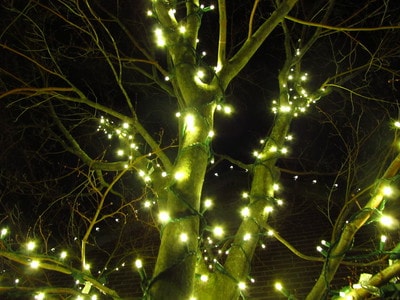 Are you looking for a full service commercial Christmas light installation in Novi, Michigan?
Do you want to bring in more foot traffic this holiday season?
Are you hoping that your fourth quarter earnings will surpass last year's?
You know what might bring new customers through your doors? Christmas lights! Spreading holiday cheer is a good way to help generate sales, because your customers will then start to think about the upcoming holiday. At Delights, we're a full service holiday light installation company that's looking to brighten your holiday season with joy, and of course with Christmas decorations!
Full Service Holiday Décor Services
Complete Design Consultation
Professional Installation
24hr Service
Locally owned
Affordable
Professional installers
There are endless opportunities when it comes to creating a Christmas light display including:
Drape lights on fence lines
Light up your roof lines
Garland on fence lines
Stake mini trees in sidewalks
Wrap trees
Decorate outdoor Christmas trees
Hang stars and snowflakes
Decorate with an animated motif
Decorate with an outdoor nativity scene
Cover bushes with net lights
Drape icicle lights on fence lines
Surround your doorways with topiary animals
If there's something not listed that you'd like us to do for you, just let us know! We'd be happy to help accomplish your dream Christmas light display this holiday season!
Best Commercial Christmas Light Installation in Novi, MI
We perform to the best of our ability, which means getting the job done to the customer's 100% satisfaction. If you're not 100% satisfied, we'll make it right!
We offer a no hassle commercial Christmas light installation in Novi and the surrounding cities of Ann Arbor, Plymouth, Canton, Dexter, Chelsea, Brighton and Saline. Call us today at (734) 417-2212 for a complete design consultation! We'll take down your decorations and provide storage until you're ready to put them up next year. Call us today at (734) 417-2212 for a complete design consultation!